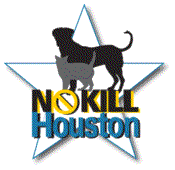 Harris County Attorney's investigation of Blackmar completed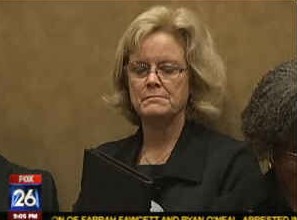 The Harris County Attorney's investigation of Dawn Blackmar, director of Veterinary Public Health i.e. Harris County animal control is now complete. The County Attorney found that HCAC, under Blackmar's supervision, did break several Texas state laws.(See the list of laws broken here)
In addition, the Kill Rates for Harris County animal control are:
2011 - 82.25%
2010 - 83.19%
2009 - 80.29%
2008 - 78.97%
2007 - 78.57%

Please JOIN US at Harris County Commissioners Court next Tuesday, on March 27th to speak up for the animals.
Please TELL County Commissioners that Blackmar's actions are unacceptable. Do not let this House of Horrors continue. Fox 26 News will be covering the proceedings again so let your voice be heard!
The address of Commissioners Court as well as a link to register to speak are in this article.
---
BARC's director resigns and the City of Houston's spin machine is in overdrive
BARC's (Houston's city animal control) shelter director of just over 2 years recently resigned. Alfred Moran immediately sent a memo to the mayor and city council claiming that there has been "significant progress" BARC, and that "... more animals have found new homes from BARC than ever before".
But is this true? Has BARC made significant progress under Alfred Moran and Mayor Parker's direction?
Sadly, it has not. In fact, BARC's Save Rate actually decreased from 2010 to 2011. In addition, BARC's records show that over 13,000 animals were killed or "lost" at BARC in 2011 alone.
Also, volunteers continue to be threatened with banning if they use certain words that Moran does not like (such as "last chance") when they are trying to network animals to save their lives.
Significant progress? Hardly.

Read more here.
---
Houston, We have a problem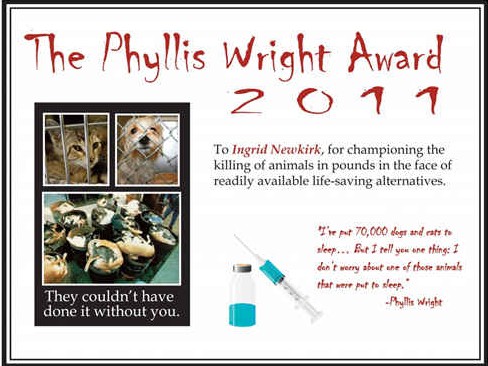 No Kill sheltering expert, Nathan Winograd announced the winners of his "Phyllis Wright award". The award is given to those who epitomize everything that is wrong within the American animal shelter system.
Winograd stated that each recipient represents a different ugly side of our broken animal shelter system:
* the pound directors who kill in the face of readily available alternatives they simply refuse to implement;
* the bureaucrats who excuse neglect and abuse in the pounds they oversee;
* or those who run organizations that fight lifesaving reforms, protecting and defending the killing and championing the killers.
Although there were many, many contenders for this award, Houston ranks at the top of the list of dishonor because three out of the ten award recipients have Houston connections i.e., Patty Mercer, director of the Houston SPCA and Dawn Blackmar, director of Harris County animal control are both located in Houston, and Monica Hardy, Executive Director of the Texas Humane Legislative Network has a branch in Houston.
---
Help us in our fight to save shelter pets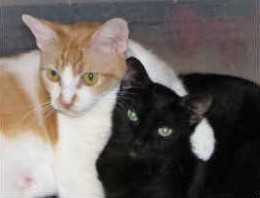 Please help us with our No Kill efforts. No Kill Houston is a 501(c)(3) charity, so your donation will be tax deductible.
In addition, there are other FREE and easy ways to support No Kill Houston throughout the year.
1) No Kill Houston is part of the eBay Giving Works
program. So, you can support our mission when you
buy and sell on eBay
.
Find out more here
.
2) No Kill Houston is also a part of the Randall's Good Neighbor program and Kroger's Neighbor to Neighbor program. You need only register your Randall's or Kroger card with our ID number, then a portion of the cost of your purchases will be donated to No Kill Houston. It costs you nothing extra. Click here to download the forms to connect your grocery cards to No Kill Houston.
3) Use GoodSearch
when you
simply search the internet
and they will donate a penny to us every time you do. If you download the Goodsearch toolbar, it will automatically show you great coupons every time you visit participating stores' websites.
4) Use GoodShop.com when you shop online and they work with more than 2,500 major brands, have over 100,000 coupons and donate a percentage of every purchase you make to us
5) Donate to No Kill Houston just by eating out! Enroll at GoodDining.com and they will donate up to 6% of every dollar you spend when you eat at one of 10,000 participating restaurants. There are no cards to carry or ID numbers to remember. You don't have to do a thing after you register except use your credit card to eat out.
Please join our community on GoodSearch.com and help us raise money for our mission. Get started by clicking the Become a Supporter button on our profile page at http://www.goodsearch.com/nonprofit/no-kill-houston.aspx or click the Goodsearch button below!
6) You can also shop for No Kill Houston logo items in our Cafe Press store. A percentage of each purchase is donated to No Kill Houston and you help spread the message about No Kill each time you wear or use our logo items.
PLEASE FORWARD THIS E-NEWSLETTER TO YOUR ANIMAL LOVING
FRIENDS AND FAMILY